I've been meaning to write this article about the artist-author Fanny Allemand for a while now. I would like to thank Anyta for putting us in touch, because even though Fanny's story and life are quite complicated, I find her and her career to be really interesting. I was touched by her sincerity and sensitivity, both linked to her life experience.
I recently finished reading her book "Les silences crient" (i.e., The silences scream ), written with her writer friend Philippe Pascot. The very strong title reveals the deafening silence surrounding the suffering of abused children.  Even though she talks about her past in the form of a detective novel, I would like to emphasise that it directly echoes her own story in the Marseilles underworld. Fanny found herself at a very young age under the thumb of a much older woman who abused her kindness, her innocence, her gullibility and the fact that she was lost in her life at the time. She quickly dragged her into sado-masochistic parties with people from all walks of life who came to satisfy their needs and especially their perverse desires, very often with underage people.
Fanny and I communicated at length. Unfortunately, I will not be able to reveal all concerning our exchanges, since both she and her editor have already taken a lot of risks, first of all by  publishing her book about incest, and also because of the various interviews she gave. Indeed, some truths linked to human trafficking, in particular children, are best left untold …
Her friend, the talented French director Olivier Marchal, wrote the preface to "Les silences crient".  Olivier had already spoken in interviews about his past as a former police officer and the horrors he had seen in relation to child rape victims, referring in particular to autopsies. (Video about the French film-maker Olivier Marchal speaks out against child sexual abuse.) He has recently decided not to talk any more about this publicly, after having been publicly attacked and even receiving threats against his children.
In the preface to the book, he recommends a good bottle of whisky, as what Fanny writes is not easy to read.
After reading her book, I admit that some passages are difficult, even shocking, but it is the reality of this world that is ultimately so. I had to take a break on pages 84 and 90, because I immediately linked them with elements that Fanny had given me privately and that were already difficult to digest. The incest described refers directly to this woman whom she considered her mother and trusted, who nevertheless damaged her by taking her to all these sordid parties with people who could be called "important". She explains in an interview (I'm putting some of them in French at the end of this article) that when she went to a police station to lodge a complaint, the superintendent in front of her had been at one of those famous parties a few days earlier…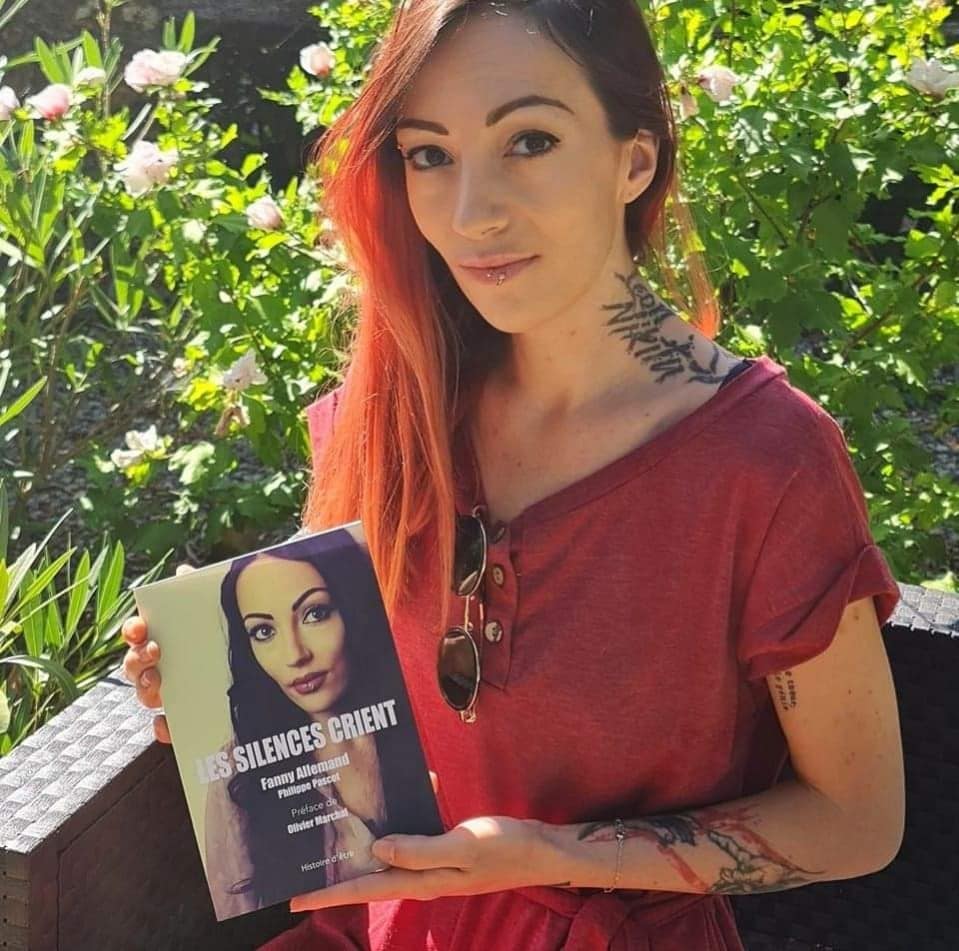 Today, Fanny is committed to looking after children through her association Bohème Action (https://associationbohemeaction.org/), of which Olivier Marchal is the ambassador, as he was the first to support her. She is also looking for partners to help her in this project. She hopes to found homes for abused children and I recently put her in touch with Dalila, who is taking over Martine Bouillon's home (the deputy prosecutor who appears during the debate at the end of Elise Lucet's report "Child rape: the end of silence?" – I wrote an article on this topic here), because their goal is the same: to protect children and help them return to normal life, as well as to heal from their traumas. It is important to know that the profits from the sales of her book goes directly to her association, thus helping this worthy cause.
Fanny also wants to expose the truths about the agencies that are supposed to protect children, but which do the opposite. This is why volume 2 of her book will be much more focused on the dysfunction of the legal authorities, which she already addresses a little in volume 1.
At a time when the Palmade affair is shaking the web, "Les silences crient" can only make any reader react and wonder about the current news on this horrible scourge which is fortunately more and more highlighted.
In conclusion, I found her manuscript well written, the characters fascinating and the plot gripping and well put together, because we follow Lucie's adventures, but especially those of Nina through her and each chapter makes us want to know the next.
And despite the atrocities sometimes described, I enjoyed reading it and I think it is a useful book.
Below are two interviews in French with Fanny in which she talks about her book, her association and her fight to help children:
Here is also a press release she wrote, in which at the end is the clip "L'Indicible, Le Silence Crie"( The Unspeakable, The Silence Screams ), related to incest and sexual violence, which she made with the help of several French artists who agreed to participate as extras:
https://fannyallemand.fr/communique-lessilencescrient/
Fanny, who is also a painter and sculptor, is now suffering from a blindness that could lead to her losing her sight. Beyond her sensitivity and commitment to children, what struck me most about this author was her resilience in the face of this disease. Nothing is set in stone, so I wish her to heal, but also to find inner peace in the face of the trials that life has put in her path. Her book can be found in all cultural stores such as Cultura, Fnac, Leclerc, Carrefour…etc and also on Amazon where I ordered it:
https://www.amazon.fr/silences-crient-Fanny-ALLEMAND/dp/2315010241
It is important to know that her writings are currently under censorship as it is a delicate subject and it is sometimes impossible for some stores to order it, even though there are still stocks available. To all those who wish to read her novel and support her so that volume 2 can eventually see the light of day, do not hesitate to order it and also to talk about it around you.